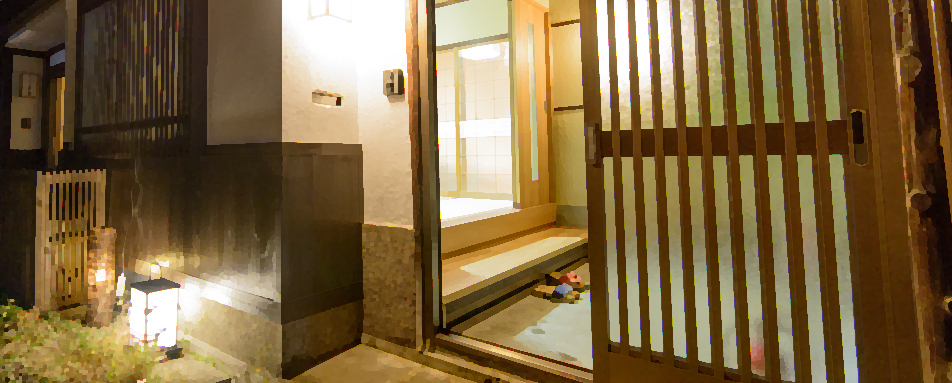 Kyomachiya Ginkaku Annex is located just off the road that leads to Ginkaku-ji Temple, the silver emblem of Higashiyama culture. Just down the road from our machiya (traditional tradesman's house) is the Philosopher's Walk, where guests can stroll through a part of Kyoto that exhibits the city's simple beauty and refined history.
Our machiya is also a good place for seeing the gozan-no-okuribi (bonfires on five Kyoto mountains) that punctuate the obon summer holiday.
Please enter the gateway to a world of subtle and mysterious elegance.