Accommodations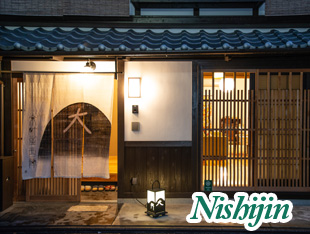 Kyomachiya Nishijin
Nishijin is a part of Kyoto known for monozukuri (Japanese-style manufacturing), and is an integral part of the city's history of interweaving tradition and innovation.
Our machiya (traditional tradesman's house) captures the spirit of Kyoto. While feeling the pulse of the bustling metropolis, it offers a place to slow down and rejuvenate the soul.
Details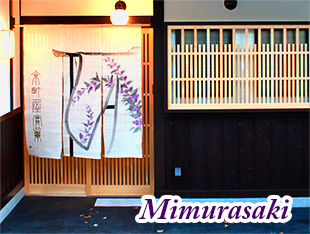 Kyomachiya Mimurasaki
Murasakino is an area of Kyoto famous for its connection with Murasaki Shikibu, the author of The Tale of Genji written more than a 1,000 years ago. Kyomachiya Mimurasaki is located right next to Murasaki's grave, a place virtually unknown even to most Kyotoites.

Take this chance to explore the deep history of Murasakino.
Details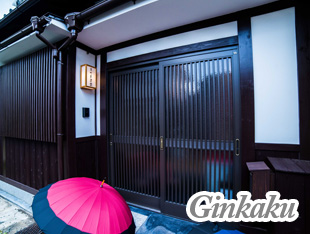 Kyomachiya Ginkaku
Kyomachiya Ginkaku is located just off the road that leads to Ginkaku-ji Temple, the silver emblem of Higashiyama culture. Just down the road from our machiya (traditional tradesman's house) is the Philosopher's Walk, where guests can stroll through a part of Kyoto that exhibits the city's simple beauty and refined history.
It is also a good place for seeing the gozan-no-okuribi (bonfires on five Kyoto mountains) that punctuate the obon summer holiday.
Our machiya is the gateway to a world of subtle and mysterious elegance.

Details